---
Founded and fronted by émigré Trinidadian songwriter Drew Gonsalves, Kobo Town's music has been variously described as "an intoxicating blend of lilting calypsonian wit, dancehall reggae and trombone-heavy brass" (Guardian) and a "unique, transnational composite of rhythm, poetry and activist journalism."(Exclaim!) From their home in Toronto, the JUNO-nominated group has brought their distinct calypso-inspired sound to audiences across the world, from Port-of-Spain to Paris and from Montreal to Malaysia.
At once brooding and joyous, intensely poetic and highly danceable, Gonsalves' songs betray deep roots in Caribbean folk music, while the band delivers them with an indomitable energy that has earned them a considerable following far beyond the niche of world music enthusiasts and calypso fans. 
On his new release, Where the Galleon Sank (2017), Gonsalves continues to explore 500 years of history through his post-colonial, Trinidadian lens, armed with his trademark wit and gift for melody. Maverick producer Ivan Duran is once again manning the console, creating a warm, percolating, richly layered sound. The making of "Galleon", recorded in Montreal, Toronto and Belize, was delayed when Gonsalves and Duran became involved in one of the biggest musical comeback stories of 2016. Along with Manu Chao, they co-wrote and produced one of their childhood musical heroes, Trinidadian legend Calypso Rose, whose new album has already gone gold in France.
As on Kobo Town's two previous outings, "Galleon" is filled with buoyant music that stimulates both body and mind; propulsive, infectious grooves are juxtaposed with incisive lyrics that expose human folly and our tendency to repeat our mistakes. Part poet, part correspondent, Gonsalves delivers compelling dispatches from events both real and imaginary.
Kobo Town is named after the historic neighborhood in Port-of-Spain where calypso was born amid the boastful, humorous and militant chants of roaming stick-fighters. Situated near the fishermen's wharf, the area was a site of constant defiance and conflict, a place where sticks and stones, songs and verses clashed with the bayonets and batons of colonial rule.
Gonsalves grew up in a middle class neighborhood in Diego Martin, a town just outside of Trinidad's biggest city, Port of Spain.
"Diego Martin is a valley in the northern range, which is very green with a little contaminated river running through it, and that was the playground of our youth," Gonsalves recalls. His mother is originally from Quebec City, Canada and had met Drew's father in Barbados on a trip when he was visiting family. A few days later, they were engaged and she came to Trinidad where Gonsalves was born. "In Trinidad, we were surrounded by calypso - Kitchener lived up the street from me - but like most kids of my age, I was not interested in it," Gonsalves recalls. While rock and heavy metal was considered cool by his friends, "I secretly liked calypso, but I was discrete about it."
When he was 13, Drew, his mother, and his siblings left for Ottawa, Canada. The sudden move to a new (and cold) world where he didn't fit in led Gonsalves to cultivate a deep nostalgia for the land of his birth. "My curiosity about Trinidad led me to read a lot about the Caribbean and its history, the kind of legacy it bestowed upon us. When I first returned to Trinidad I was eighteen and I went back to visit my father for the summer. Going back with older eyes, I was more able to place in context all of the things that I took for granted when I was growing up."
"On that first trip home my father took me to Lord Kitchener's Calypso Revue tent, held in the Oil Workers Trade Union Hall in Port of Spain," remembers Gonsalves, "I was blown away by the cleverness and the wit of these calypsonians and also their engaging interplay with the audience. I had never experienced anything like it and, from that point on, calypso was always on my mind."
Gonsalves started writing his own calypsos and visiting calypso tents every time he visited Trinidad. In 2004, he put together Kobo Town with some fellow Trini expats in Toronto. The band's 2006 debut Independence received a warm reception and quickly made the band a crowd favourite on the festival circuit. When Gonsalves was introduced to Belizean producer Ivan Duran (who runs the label and production company Stonetree) the two musicians found that they shared a desire to revive the folkloric music of the West Indies by taking it in new creative directions. Their 4-year collaboration led to 2013 follow-up Jumbie in the Jukebox, a masterful record that was celebrated by critics at home and abroad.
The album reached #1 on the European world music charts and brought the band back to Europe for festivals and clubs shows in the UK, Belgium, France, Germany, Spain, Italy, the Netherlands, Switzerland, Hungary, and Slovenia. The album also climbed up to #5 on the Billboard Reggae charts and was nominated for multiple awards, including a JUNO (Canada's GRAMMY equivalent) and the prestigious Polaris Music Prize, which has been won by superstars like Feist and Arcade Fire. The success of Jumbie in the Jukebox led to increased touring across the US - from New York to Los Angeles, and from Seattle to the swamps of Louisiana.
While Gonsalves' writing and Duran's production have earned praise with critics, some traditionalists carp about the new elements Gonsalves included in his music. "I'm not sure I should call it calypso," he says. "It is calypso inspired and derived, but it's a conscious departure from the way it developed back home. Calypso is the folk music of urban Trinidad, but it has always drawn on outside influences, from big band and jazz in the 30s and 40s, to funk and disco in the 70s and 80s. It's hard to pin down pure calypso. For me, the calypsonian is a singing newspaperman commenting on the events of the day, with an attitude halfway between court jester and griot."
---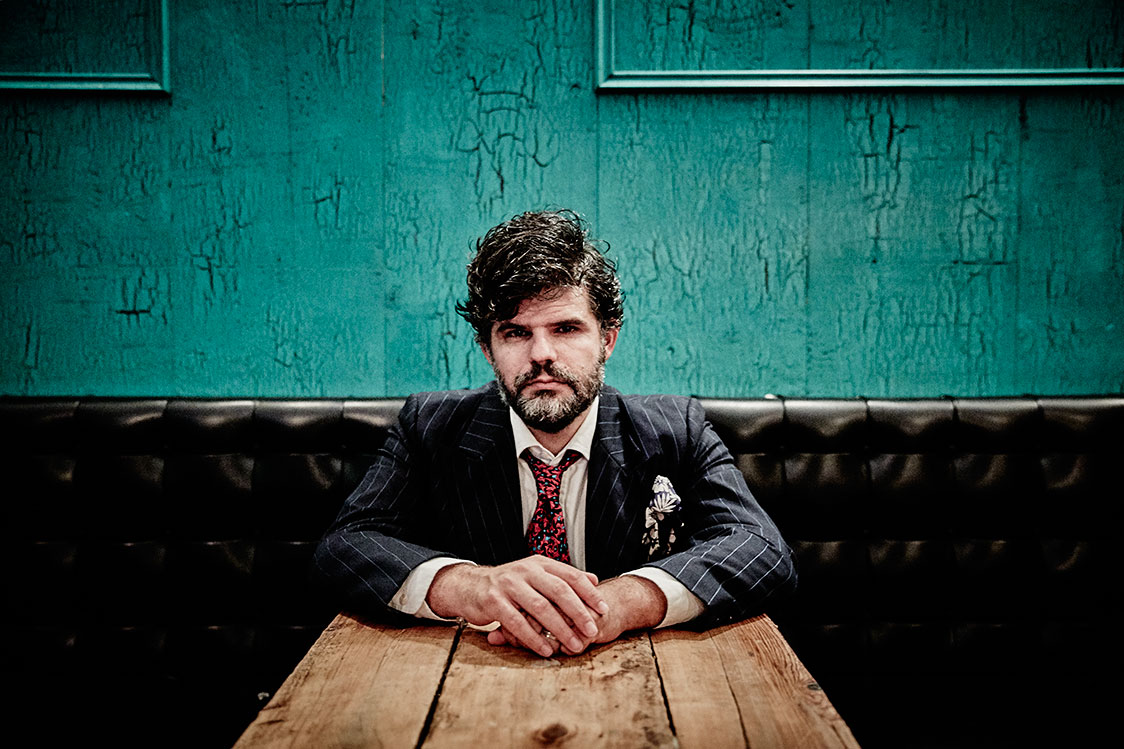 ---